Costuming Q& A with the Ravens
Saturday, April 1 @ 6:00 pm

-

7:00 pm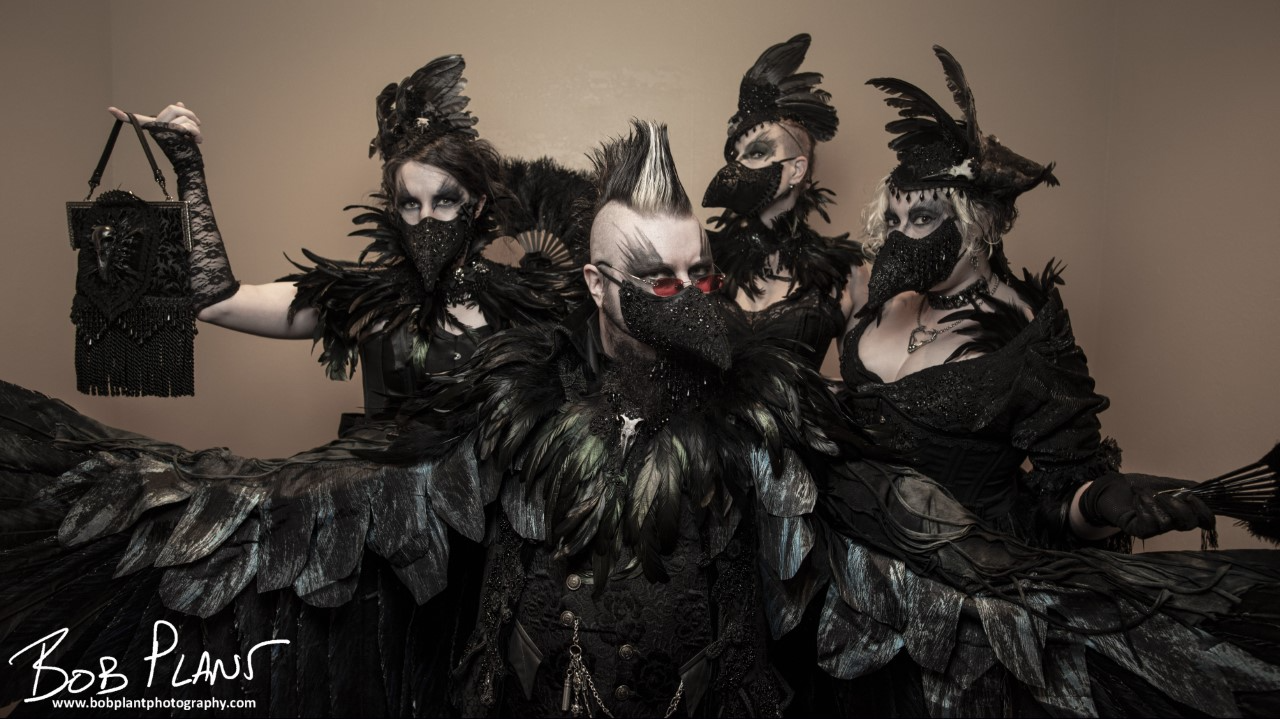 Join the flock for a Question and Answer session on all things Costume Design featuring The Ravens! There's so much more to design than ruffled feathers, piles of trimming, and hours of meticulous sewing, so we invite you to pose your favorite questions to the professional designer and technician behind this group of dark victorian corvids.
Your hosts for the discussion are Erik and Ré Teague, joined by their bevy of birds. Erik Teague is an award winning freelance Costume Designer and Crafts Artisan working in Theatre and Opera. His life and work are shared with Ré Teague, a Draper and Costume Technician who brings sketches to life for her living. Both make up the design team behind The Gentlemonsters cosplay group. They are delighted to field your questions on working in the industry, combining love for an aesthetic with a career and reveling in the fundamental joy of dress up.
Come armed with your queries for an evening of affable discussion!
Their work can be seen on their websites:
www.erikteaguedesign.com
www.reteaguestudio.com
Photography by Bob Plant